What Can You Expect?
In selected cities we're putting on one-day blogging workshops. They are geared to advanced level bloggers who know there are things they could be doing better, faster, cheaper, smarter.
I love blogging conferences, but I think there's a lot of emphasis put on short sessions that just don't let you get to the meat of the issue. So we're going to slightly alter the learning environment.
We're limiting these events to 35 people in most venues. We're only going to have one room AND the presenters are going to overlap and rotate so we're never leaving a topic unanswered, but rather, are using one topic to move to another.

What are you going to learn?
This is the list of topics we're planning on covering – but be prepared to add your own topic. We'll decided as a group where we begin on the topics. And we may not get to them all, and we may add a bunch that aren't here. The only goal is that we help YOU be able to take the next steps. So come prepared to say "I really need to learn about _________.
Image Marketing: The Formula
Anatomy of a Perfect Post
Ebook Strategy: Pricing, Empire building, and where
The Vital Connection Between Brands and your Audience
Advanced Keyword Research
How to build a revenue stream, then grow it through measurement
Google +, Google Authorship, Rich Snippets and Publisher Rules
How to use a Blogging Network / Matrix
How to hire a VA: The Strategy Behind Paying for it
What can you learn about your site from Pinterest
YouTube Social Marketing Structure to drive traffic
Rebranding? How to do it without losing fans.
Which 20% of our efforts are creating 80% of our revenue
Using Google Analytics and Webmaster Tools to increase revenue
Using Automation to Leverage your Business
Strategy Behind: Categories, Tags, Pages, Posts, Descriptions and Permalink Structure

Who is a good fit for this workshop?
Bloggers who have traffic to their websites, have been blogging for a while, are making a little money but are ready to take the next steps are the best fit for this program.
If you've tried Adsense, affiliate marketing, sponsored posts or membership sites as a monetization course, you'd be perfect for this class.
What I'd like to avoid are "first week bloggers". If you just installed your blog for the first time, this is not the conference for you. Leave a comment and I can point you in the right direction, but here we're not going to be addressing "what is a plugin" or any basic WordPress skill.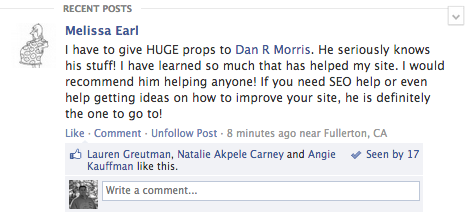 WHERE ARE WE GOING TO BE?
Join a Blogging Concentrated Community
Click a location below to learn more…
Upcoming Workshops
Click a location below to learn more…
If you want to be kept apprised of Blogging Concentrated events, we'd be happy to share our growth and adventures: