WHO IS LEADING THE DISCUSSION?
Dan Morris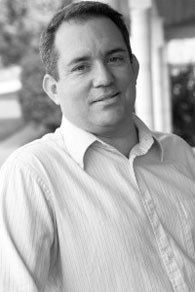 Dan R Morris, the mind behind Common Sense Revenue, has been using online tools to drive revenue since 2008. Dan spends his time working with bloggers to increase their revenue, improve their quality of life and time with family (without revenue loss), reduce their economic dependency on one source, and help them create a business that's both scalable and leveraged.
Dan has been working online since 2008 when he got involved with the marketing of an antioxidant nutritional supplement. Through radio and TV infomercials curious customers would research the product and buy it online. Dan worked on marrying the messaging with the audience's goals to increase sales and customer retention.
He has worked with bloggers, niche website owners, restaurants, tutors, national brands, and professional speakers (among others). Dan primarily works with clients in mastermind groups, private consulting, group classes, workshops, and through customized consulting agreements.
Hosted By
Trisha is a homeschooling mom to 4 crazy boys. She blogs at Intoxicated on Life and also manages a contributor site, Breastfeeding Place.
Trisha began blogging as a hobby with her husband in April of 2012, it served as a creative outlet. Only at the beginning of 2013 did Trisha and her husband begin to consider monetization of the blog. Since beginning to get serious about blogging, they've seen great growth – their blog grew from just 9,000 page views in February to over 100,000 in the month of July. And in that time have grown an email list of over 12,000.
The growth of Intoxicated on Life has been primarily through the creation of her own products, namely the series of downloadable Write Through the Bible workbooks that Trisha wrote and the corresponding family Bible studies her husband wrote. She is also in the process of writing two health related books and was a speaker for the online Healthy Child Summit. This growth has allowed Trisha to successfully monetize her blog through sales of her own products and partnerships with other companies.
Trisha enjoys writing about her homeschool journey. But, she is particularly passionate about distilling complex health related research into understandable posts for her readers.
WHERE ARE WE GOING TO MEET?
The Details
Every city brings us to a new place. I love that many of them aren't hotel conference rooms but are something more local and fun.
This conference will be held on the Baker College campus in Owosso, MI. For the question-ers. . .Owosso is better than Lansing because it is centrally located between Lansing, Flint, and Saginaw and just an hour and a half drive from Grand Rapids and Detroit. WooHoo! It's awesome.
Address:
Baker College Welcome Center
1309 S. M 52
Owosso, MI 48867
(map at the bottom of the page)
We're meeting from 10 – 6
Who is a good fit for this workshop?
Bloggers who have traffic to their websites, have been blogging for a while, are making a little money but are ready to take the next steps are the best fit for this program.
If you've tried Adsense, affiliate marketing, sponsored posts or membership sites as a monetization course, you'd be perfect for this class.
What I'd like to avoid are "first week bloggers". If you just installed your blog for the first time, this is not the conference for you. Leave a comment and I can point you in the right direction, but here we're not going to be addressing "what is a plugin" or any basic WordPress skill.