| | |
| --- | --- |
| | May 3rd |

Welcome to our Circles Curriculum
9:00 a.m.
Start. . . but that's when we really start. Networking, camaraderie, and set-up start at 8:30 if you're so inclined. But at 9 we begin 20 hours of instruction in 8 hours of engagement.
9:30 a.m.

"Guardian Leadership: No other way to lead"

Our entire day is built upon the concept of serving an audience by putting them first. Think of the people you trust in life, whose opinions you respect. We'll show you how to be that for your community online

10:15 a.m.

"What does your audience really want?"

No matter how small their words or phrases, all that we need to know about them is in their words and actions. Let's learn how to find the products, blog posts and ideas they want and need. .

11:00 a.m.
Short networking, snack, coffee break
11:15 a.m.

"Dissecting what your audience has in common with you"

Between every person or company and its audience is a venn diagram of overlapping interests. How can we determine what beliefs to lead with. When your audience believes what you do, they will follow you forever.

12:00 p.m.
Lunch: We are a 100% gluten free conference and will provide a lunch everyone loves. We even make it easy for vegetarians. Imagine a taco bar with corn tortillas and the chicken separate from the veggies. Yummy
12:45 p.m.

"The Laws of Persuasion are uncommonly normal"

We all make decisions, take actions, open emails, click links for a reason. And these reasons are codified. If we know what helps someone take an action, we can use that to make them better, smarter, stronger, happier.

1:30 p.m.

"No more generic talk about the Power of Story"

We're not going to talk about injecting your own personal history into your marketing. You get that talk everywhere. But let's break down the elements of a story that keep you watching TV shows, movies, reading books and clicking links. That should not be ignored.

2:15 p.m.

"Copywriting: The words that create engagement"

Copywriting isn't complicated. But attention to the words, phrases and geometry of great copy can change your level of engagement forever. We'll talk about email campaigns, subject lines, blog post toics, tweets and more.

3:00 p.m.
Snack Break: A little chocolate never hurt anyone. Except that for exception guy
3:15 p.m.

"Social Media Engagement Strategy"

Likes, pins, shares, and tweets don't happen by accident. We'll show you "live" the strategies that create shares. The strategies that create comments. The strategies that create clicks. If Facebook has ever bothered you, you'll see exactly how amazing engagement happens.

4:00 p.m.

"Every pixel should serve your audience"

Custom sidebars and understanding your income can lead to an unbelievable on-page monetization and engagement strategy. DON'T OPTIMIZE your ads until you hear this talk. This alone will make you more than the price of admission.

Dan R Morris spends everyday working with large companies and bloggers improving their income and business models. His client's traffic range from 5,000 page views per month to 3,000,000 page views per month. Each and every one of those experiences gives insight into what works and what doesn't.Prior to that Dan spent years developing TV and radio infomercials to drive traffic to the web. He created web properties to support his TV and radio products and built communities around the products to support sales and create word of mouth earned media.
Dan co-authored Joel Comm's book "So What Do You Do?". He also authored the blog LettersFromDan which then became what is now known as Blogging Concentrated.
Rachel Marie Martin believes in the tenacity of the human spirit and in the power of writers, speakers, bloggers, parents and entrepreneurs to make a difference in this world. Because of that passion and drive she's invested her time and energy into creating a platform that celebrates this tenacity and inspires millions to action. She's the writer behind the site FindingJoy.net, is a partner of BloggingConcentrated.com, is a cohost of the Amplify Podcast , and a featured writer for The Huffington Post.
Rachel's top post, "Why Being a Mom is Enough" is approaching one million Facebook likes and she has had her articles translated into over 15 languages. Her site reaches millions of visitors and has a robust and engaged Facebook community. Her articles have been featured in The Huffington Post, Star Tribune, iVillage, PopSugar, Parents and more. She speaks worldwide to moms, entrepreneurs, bloggers, and professionals about a variety of empowering topics ranging from motherhood to social media marketing to website strategy to writing to creating authentic community. In it all, Rachel believes in living each day intentionally and loves working with others to cultivate vision and realize potential.

[s3bubbleAudioSingle bucket="BloggingConcentrated" track="Rachel_Martin_2.mp3″ cloudfront="" autoplay="false" download="false" style="bar" preload="auto"/]
---
Among others, Rachel and Dan have had the privilege of working with companies such as:

I am very excited to say we're meeting at the offices of GridAKL near downtown Auckland. There's a map at the bottom of the page.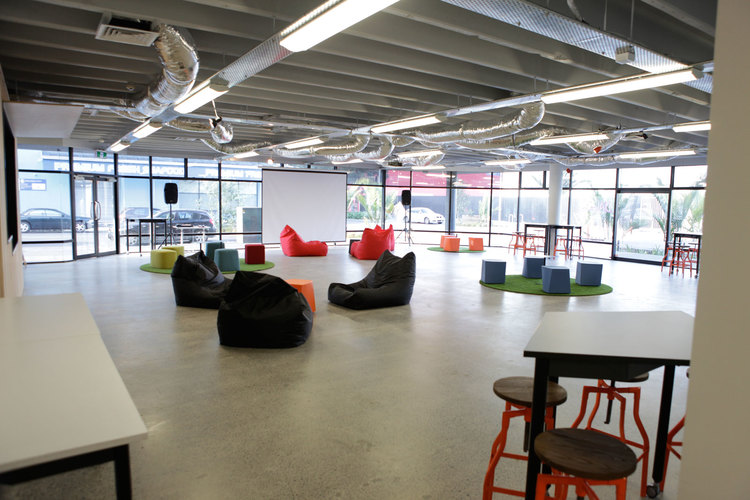 | | | | |
| --- | --- | --- | --- |
| | | | |
| Laptop | Writing Instrument | Casual Clothes | Magic Frog |

| | | | |
| --- | --- | --- | --- |
| | | | |
| Workshop Workbook | 8 Hrs of Training | Timely Lunch* | Yummy Snacks |


Auckland's Creative Agency Secrets is responsible for bringing Blogging Concentrated to New Zealand. CAS helps owner-managed businesses find new paying clients for their products and services.

They do this by setting up the marketing processes and tools that will showcase your business to potential customers and make it easy for them to buy. They're all about increasing sales, driving traffic and increasing return on investment.

CAS helps you understand how marketing is contributing to your bottom line profits by measuring costs, website visitors, responses to email marketing and promotions. If your marketing isn't working they help find the underlying issues and recommend solutions and actions to take as a result.

Bloggersclub.com is New Zealand's leading blogger talent agency, connecting top bloggers and influencers who create authentic and engaging content, with brands that understand the power of influence. Our bloggers aren't celebrities. They're everyday people who have built a community around their passion and who are talented content creators and conversation starters.

We balance the needs of brands to deliver messages and meet business objectives, with the needs of bloggers to be paid in cash and to retain ownership and creative control over their content. We work hard to match bloggers with the right brands to ensure paid content has a natural and authentic fit with the bloggers own content strategy.

In short, we take care of all the hard stuff, leaving you free to do what you do best – create amazing content.
*Blogging Concentrated is a 100% Gluten Free company. Don't let that scare you gluten feasters. . . fajita taco bars with corn tortillas are gluten free, and apples, and popcorn and chocolate.